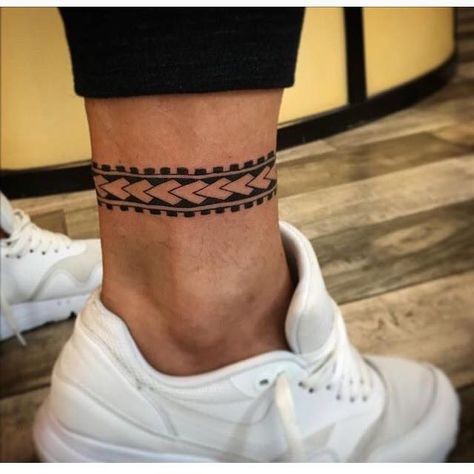 Ankle Bracelet Tattoo Idea
Bracelet tattoo is one of the most ancient types of design. Even in ancient times, it was made in order to attract good luck or strength.
On the leg, girls can also make both a wide strip of a pattern and a thin chain of elegant small patterns. More often, thin ribbons of ornaments are applied.